Books That Burn
A book review podcast discussing fictional depictions of trauma from the perspective that the author is the only one with agency. Hosted by Nicole (any/all) & Robin (they/them). Transcribed by Heather (she/her).
Bookshop links are affiliate links. We may receive a small commission from any purchases.
For additional book CWs/TWs check out the Book Trigger Warnings Wiki (unaffiliated).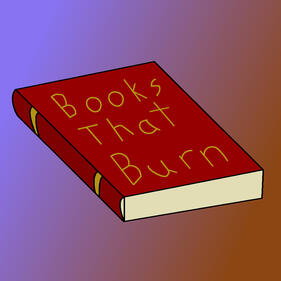 Logos and Fanart
If you send us art it might end up here!
All images in this gallery have been sent to Books That Burn by their original owners for use and display.